Donald Trump
Donald Trump Trump to visit brother Robert at New York hospital
President Trump traveled to New York on Friday to visit his brother Robert Trump, who is said to be very ill, in the hospital.The president entered New York-Presbyterian/Weill Cornell Medical Center in Manhattan in the afternoon wearing a face mask around 4:15 p.m. and stayed about 45 minutes."I hope he's okay,"Trump said shortly before arriving at the hospital.…
Donald Trump
President Trump traveled to New York on Friday to visit his brother Robert Trump, who is said to be very ill, in the hospital.
The president entered New York-Presbyterian/Weill Cornell Medical Center in Manhattan in the afternoon wearing a face mask around 4:15 p.m. and stayed about 45 minutes.
"I hope he's okay,"Trump said shortly before arriving at the hospital. "He's having a tough time." The hospital visit came ahead of Trump's scheduled weekend trip to his private golf club in Bedminster, New Jersey.
A senior administration official said Friday that the president "has a very good relationship with his brother and his brother is very special to him."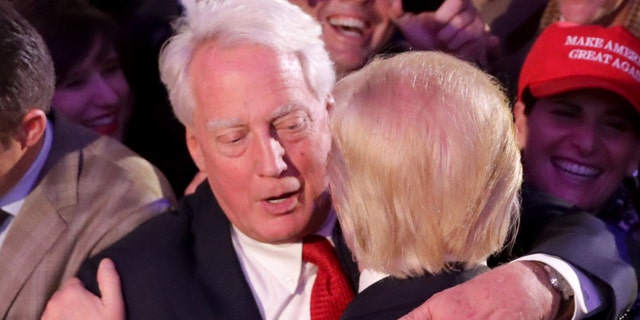 Robert Trump, seen in November 2016 with his brother, Donald Trump, then the president-elect, in New York City.
(Chip Somodevilla/Getty Images, File)
PRESIDENT TRUMP'S BROTHER TRYING TO STOP MARY TRUMP'S FAMILY TELL-ALL BOOK 
The president's brother reportedly was hospitalized in the intensive care unit at Mount Sinai Hospital in New York for more than a week earlier this summer.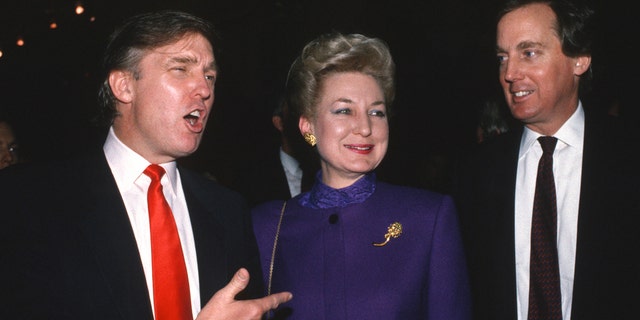 Robert Trump, right, with Donald Trump and sister Maryanne Trump Barry in Atlantic City, N.J., in April 1990.
(Sonia Moskowitz/Getty Images, File)
Real Life. Real News. Real Voices
Help us tell more of the stories that matter
Become a founding member

The White House did not immediately release details about why Robert Trump, who is 72, had been hospitalized, but officials said that he was seriously ill.
Robert Trump last month filed a lawsuit seeking to block publication of their niece Mary Trump's tell-all book, titled "Too Much and Never Enough."
ROBERT TRUMP SEEKS TO BLOCK PUBLICATION OF MARY TRUMP BOOK
Robert Trump, at the time, said he was "deeply disappointed" in his niece's decision to write the memoir and that he and the "entire family" were "so proud of my wonderful brother, the president."
Robert Trump had previously worked for his older brother as a top executive at the Trump Organization. Once a regular bold face name in Manhattan's social pages, he has kept a lower profile in recent years. He married his longtime girlfriend, Ann Marie Pallan, in March, according to the New York Post. He divorced his first wife, Blaine Trump, more than a decade ago.
Fox News' Kristina Biddle contributed to this report. The Associated Press contributed to this report.
Subscribe to the newsletter news
We hate SPAM and promise to keep your email address safe